Support crystalwind.ca with your donation and help spread spirituality and positivity.
Blessings!
Category: Cannabis: Renegade Healer Written by Olivia Davis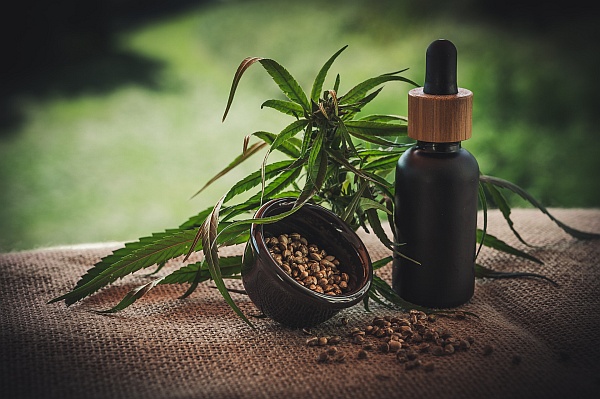 So you're probably wondering as to the bioavailability of CBD and THC? What happens with high concentrations of THC and CBD? Are all CBD and THC products equal in their bioavailability? Research demonstrates that medical marijuana products have variable bioavailability rates with inhalation administration methods offering fast and effective delivery.
To understand more about the bioavailability of THC and CBD, it's necessary to determine the way the substance is administered, since the ways that both CBD and THC enter the bloodstream, will determine whether there is a higher or lower bioavailability and whether it interacts with different enzymes or acids in the digestive system.
With CBD having plenty of antioxidant properties that may also help prevent cancer, treat tumors, manage pain, reduce the side effects of chemo and radiation, it's necessary to choose the right form of administration to get the best bioavailability for a specific health issue.
Today, with all the various consumption methods available from CBD gummies, transdermal patches, capsules, tinctures and more, it's good to understand both the therapeutic benefits and the bioavailability of medical marijuana products.
Factors That Influence Cannabis Bioavailability
With the huge popularity of both THC and CBD products, you're bound to try out numerous medical marijuana products that may have high levels of THC and low levels of CBD. You'll probably get a "high', but you may also be wondering as to how much THC and CBD get eliminated by the body?
CBD and THC oils have delayed and limited bioavailability because cannabinoids have to travel a cellular environment that is watery. As with any oils and water interaction, there's a slower absorption into the bloodstream.
That said, if cannabis is ingested orally, it will travel via the portal vein to the liver after being absorbed into the gastrointestinal tract. CBD and THC are metabolized in the liver via oral ingestion with only a small amount reaching the circulatory system. Additionally, when cannabidiol is ingested orally, it's efficacy is not as effective.
Some research into medical marijuana products has added that the bioavailability of cannabinoids will depend on the method of administration.
The Methods of Cannabis Consumption That Optimize Bioavailability
A 2019 research paper from the University of Minnesota explored whether eating high-fat foods after consuming CBD would increase the body's absorption of CBD. The study tested the effects of cannabidiol oral capsules after fasting or eating a high-fat meal and concluded that "The type of food can make a large difference in the amount of CBD that gets absorbed into the body. Although fatty foods can increase the absorption of CBD, it can also increase the variability as not all meals contain the same amount of fat," via Science Daily.
The study additionally went on to add the following:
CBD exposure is vastly increased when CBD is taken with high fatty foods;
When compared to fasting, taking CBD with food increased the amount of CBD in the body by four-times and the maximum amount recorded in the participants' blood by 14-times;
No cognitive differences were identified, which is consistent with previous studies.
Inhalation
Inhalation via smoking or vaporization is the fastest method of administration for all medical marijuana products. With either method, the active ingredients will go straight into the bloodstream from the lungs.
Pharmacological effects take place within 5 to 20 minutes after smoking or using the vaporization method. The duration here lasts for up to 3 hours, depending on the product.
Topical involve creams and lotions that deliver active ingredients to the bloodstream via the skin. Peak effects are usually one hour, with a duration lasting up to 3 to 4 hours.
Oral administration is one of the most popular and effective forms of ingesting THC and CBD products. Ingested cannabis is metabolized by the liver, thus allowing for more THC to be utilized by the body. The peak effect with oral ingesting is 2-6 hours, with the effects lasting 4-12 hours.
Sublingual administration with medical marijuana products placed beneath the tongue has also become popular as a convenient method for administration. In this case, the ingredients are absorbed via the mucosal membrane in the mouth. It's a speedy method with peak effect taking place within 15 minutes, and the duration lasting as long as 6-8 hours.
According to new research, only 6% of CBD gummies will go into your bloodstream, with the rest getting eliminated by the body. We've taken a look at the various forms of administration for medical marijuana products, so now let's take a close look at how much gets eliminated?
Are Some Cannabinoids More Bioavailable Than Others?
A few studies have demonstrated that there are some cannabinoids that are more bioavailable than others. Today, we have soft gels, capsules, transdermal patches, edibles, lotions, and tinctures that all have become extremely popular methods of administration.
Absorption rates for edibles are 6% with the bioavailability of THC when smoked or vaped reaching 30%. That said, when THC is ingested, the bioavailability is 4-12%. Here are some interesting facts:
THC is more bioavailable than CBD when administered orally or via the lungs.
As a topical ointment, CBD is more effective than THC in that it penetrates tissue ten times more potently.
Cannabinol or CBN has the same bioavailability as CBD when applied to the skin via a transdermal patch or a topical ointment.
Intranasal delivery of cannabis allows for the rapid delivery of cannabinoids, and in most cases, this would be 10 minutes. The bioavailability of intranasal medical marijuana products would be as high as 34- 46%. Intranasal administration is effective for seizures, migraines, and headaches.
Transdermal patches are also very fast at delivering a steady infusion of active ingredients into the bloodstream, thus allowing for fast pain relief.
Transdermal patches are effective in that they don't allow for unusual THC spikes in the patient's bloodstream.
Today, nano-emulsions and micro-emulsions work rapidly to eliminate pain and offer 100% bioavailability. This form of administration uses nanotechnology, yet researchers are cautioning that not enough research has been done to see how this works on a cellular level.
Before using CBD or THC products, it's best to consult with your physician or medical marijuana expert to get the best advice. Cannabis can be administered in a cost-effective manner after choosing the best and most effective methods for administration. However, be sure to find a high-quality product that will be beneficial to your health needs.
Keep in mind that cannabis is biphasic and that more, does not mean more bioavailability. It just may worsen your condition. That said, prevention and treating medical conditions may mean combining a cannabis product with fat like ice-cream or food like hummus or dark chocolate, so as to get a higher bioavailability.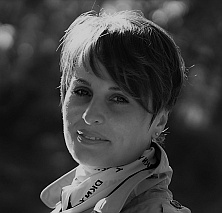 Author

Olivia Davis is an enthusiastic, creative author and the Communications Assistant at Dr.Green Relief - Medical Marijuana Doctors. Our mission is to aid patients with qualifying conditions to get their MMJ card so they can use, possess and cultivate medical marijuana legally.
This article was submitted exclusively to CrystalWind.ca by Olivia Davis.
CrystalWind.ca is free to use because of donations from people like you. Please help support us!
Blessings!
Disclaimer Health
All post and information provided within this blog is for educational and informational purposes only, and is not to be construed as medical advice or instruction. No action should be taken solely on the contents of this website. Please consult with your healthcare professional before making any dietary or lifestyle changes or taking supplements that may interfere with medications. Any products or information discussed are not intended to diagnose, prevent, treat or cure any illness, disease or lifestyle. Please consult your physician or a qualified health professional on any matters regarding your health and wellbeing or on any opinions expressed within this website.
CrystalWind.ca does not promote, condone or advocate licit or illicit drug use. CrystalWind.ca cannot be held responsible for material on its website pages, or pages to which we provide links, which promote, condone or advocate licit or illicit drug use or illegal activities. CrystalWind.ca disclaims all warranties with regard to the information included in its pages. In no event shall CrystalWind.ca be liable for any special, indirect or consequential damages in connection with the information contained within these pages or pages to which we provide links.
CrystalWind.ca reserves the right to make changes and improvements to any information contained within these website pages, at any time and without notice and cannot be held responsible for any inconveniences caused by subsequent changes.
CrystalWind.ca makes no warranty, express or implied, including the warranties of merchantability and fitness for a particular purpose, or assumes any legal liability or responsibility for the accuracy, completeness, or usefulness of any information, apparatus, product, or process disclosed, or represents that its use would not infringe privately owned rights.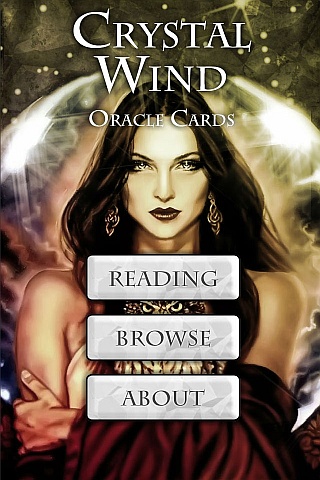 Cut Through The Illusions!
Available On

Spirit Animal Totem Of The Day!
Who is Online Now
We have 1068 guests and no members online
The Rick Simpson Story - Cannabis