Support crystalwind.ca with your donation and help spread spirituality and positivity.
Blessings!
Category: Cannabis: Renegade Healer Written by Jeffery N. Thompson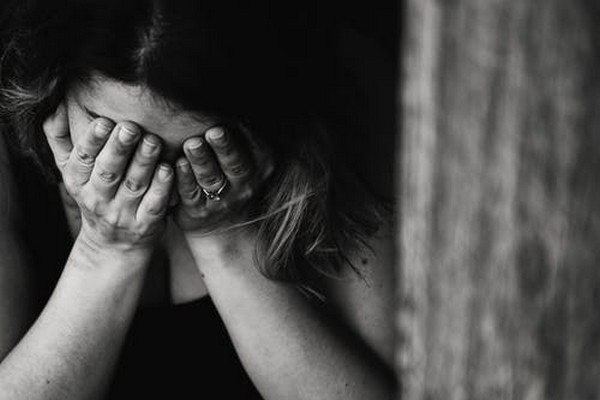 Of all the unconventional healing agents for various kinds of pain, CBD and Kratom are two prominent ones. The victims of different kinds of pain, be it chronic or otherwise, rely heavily on prescription drugs or over the counter medicines. The problem that we often face with these allopathic drugs is that they bring along many side effects, which may prove fatal in the long run. These two natural solutions hold great promise to treat different kinds of pain. In this article, we are going to see how Kratom and CBD Oil can help you get pain relief.
How Kratom helps in pain relief:
Kratom is a plant that predominantly grows in Southeast Asia, especially in Thailand and Malaysia. Although it has been around for a long time, its beneficial properties for patients suffering from pain, opioid, and drug addiction have recently come to the fore. The leaves of the Kratom plant can be an excellent remedy for critical issues like anxiety, pain, high blood pressure, depression, diarrhea, diabetes, etc.
The vital ingredients in Kratom involve 7-HMG (7-hydroxy mitragynine) and mitragynine. These are alkaloid composites comparable to those found in the Opium Poppy (codeine, morphine, and thebaine). However, Kratom isn't viewed as an opiate because its outcomes are more delicate than that of the Poppy plant. For reviews regarding kratom products one can visit Kratom Connection online and choose the best for themself.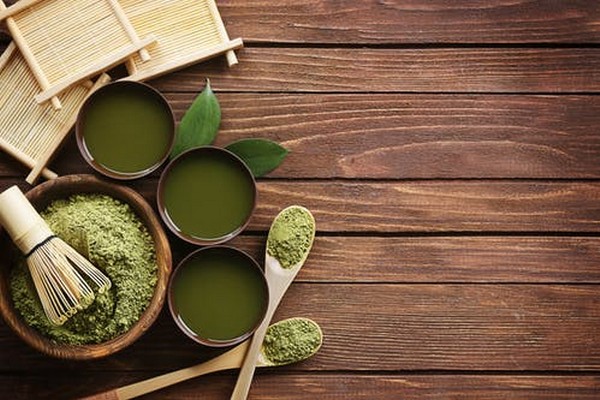 There are distinct varieties of Kratom, such as white, red, and green. All of these strains have different results, and you should decide according to your requirements. However, the red vein has the most potential among the three. It can work as a general pain reliever and a sedative. If you are looking for energy and instant upliftment, the white vein should be the way to go. The white strain increases focus and creativity.
Functionally, the active composites in Kratom plant work as opioid agonists. This means that they communicate with the human body's channels of natural opioid receptors. However, mitragynine (an operative alkaloid found in Kratom), is lighter than most of the alkaloids found in the Opium Poppy. Because they are chemically analogous in structure, mitragynine creates effects similar to morphine and codeine.
Caution when dealing with Kratom:
We have already discussed some great potentials of Kratom, but it would be wise to know some of the issues that may arise from Kratom use. An unchecked consumption of Kratom can bring respiratory and digestive issues. Frequent consumption can also lead to dependence on the compound. Elderly persons, patients of heart disease, pregnant, and breastfeeding mothers should be extra careful with Kratom.
How to absorb Kratom: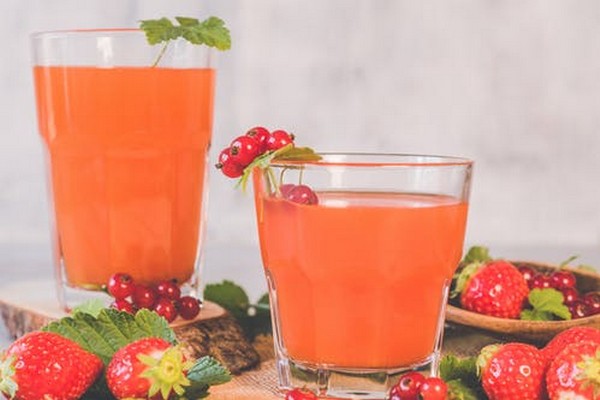 As Kratom is a natural herb, there are many ways to consume it. A popular way of consuming Kratom is swallowing it with water. If it tastes bland with water, you may mix the powder in your food or drink. It will be easier for you to consume the powder if you drink it in multiple sips. Another convenient way is to take Kratom capsules. But you should remember that pills will take longer to be effective.
Dosage of Kratom:
Like most healing substances, an improper dose of Kratom can be unsafe for the human body. Kratom, after it advances into the body, raises dopamine and serotonin levels, which brings changes in the hormonal system. Kratom elevates dopamine and serotonin levels to conceal the pain. Hence, it will be prudent to understand the nature and complexity of the pain before consuming Kratom.
An unusual natural remedy like Kratom calls for cautious beginnings in terms of dosage. A Kratom dose of 5 mg or below should be ideal for a beginner as it will improve your energy and metabolism. A denser dose of about 10 mg per serving may bring a sense of euphoria, similar to the effect of a conventional opiate. Different varieties of Kratom extracts have varying types of measurements. A tablespoon of Green Malay Powder, Bali powder, or Maeng Da Powder will each have distinct concentration levels. So, you should decide accordingly.
How CBD oil helps in pain relief:
CBD oil is the most popular product made by CBD, one of the cannabinoids primarily found in Industrial Hemp. CBD brings various health benefits, but it works best for problems such as inflammation, pain, and other neuropathic issues. CBD oil is organically extracted from Hemp. CBD oil can provide pain relief in the following ways:
One of the major USP of CBD oil is the lack of any side-effects. Many patients of chronic pain also pick up new health issues from their regular intake of prescription drugs. CBD oil not only replaces them but also helps to shun the addictive influence of such drugs. Make sure you buy high quality CBD oil from reputed canada weed dispensary only.
If you have taken opioids like morphine previously for pain relief, combining it with CBD oil consumption can enhance the overall impact while also reducing your dependence on such substances.
Besides providing pain relief, CBD oil nourishes your entire system. It aids in problems such as indigestion, skin problems, etc.
Certain kinds of pain like Sciatica nerve pain, Migraines are tough to bear and require immediate attention. Regular medicines take time to show their results. In such cases, CBD oil can work much faster since it is absorbed quickly by the system. Thus, CBD oil is beneficial when the patient goes through bursts of pain.
For patients who are suffering from any pain for a long time, anxiety and insomnia is a common matter. CBD oil can be useful in handling anxiety, depression, and insomnia. Adequate sleep also enhances the impact of treatment on the patient.
How to use CBD oil:
The standard way of consuming CBD oil is by dropping it beneath the tongue. You can also consume it through vaping, mixing it with drinks or food, or applying it directly on your skin.
Dosage of CBD oil: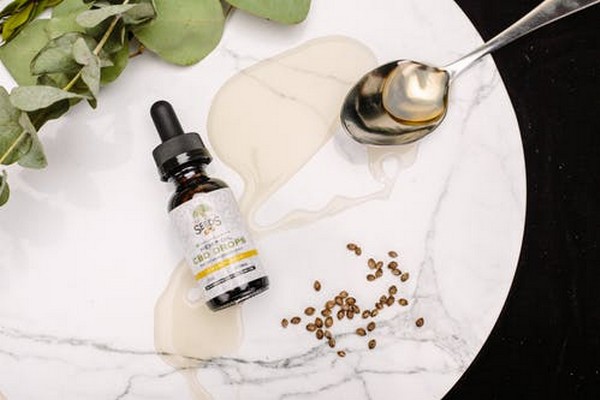 Like Kratom, CBD oil's dosage will depend on a lot of factors like nature and condition of the pain, age, and taste of the patient. It will be wise to start with a low dose of 5 mg, which you can always increase according to your comfort level.
Can Kratom and CBD oil have enhanced impact when used together:
Both Kratom and CBD oil are natural remedies of inflammation, pain, and tissue damage. On the one hand, CBD oil can help you with its core abilities to alleviate pain, anxiety, etc. On the other hand, Kratom can get rid of your addiction to opioid agonists like morphine as well as substances like Heroin, Codeine, etc. Moreover, CBD oil works better for neuropathic pain, while Kratom is more suitable for acute pain. Thus, taken together, both of these can cover all your pain-related woes.
Conclusion:
Both Kratom and CBD oil are great alternatives for people who helplessly reel under the addiction of opiates and over-the-counter medicines such as fentanyl, morphine, and oxycodone. Along with managing pain, they keep additives like Heroin at bay. Nevertheless, it is crucial to remember that there is very little clinical data on the application of these two natural solutions, and one should understand his requirements before using these.
Reference articles:
https://www.kratomexchange.com/cbd-and-kratom-whats-best-for-chronic-pain/
https://www.marijuanabreak.com/cbd-vs-kratom-for-pain-relief
Author BIO: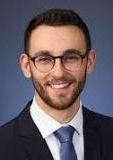 Jeffery N Thompson is a full-time content marketing specialist. He has been closely following the cannabis industry trends for quite some time. He has dabbled in various domains before the cannabis industry. On his off days, He likes to spend his time at the nearest animal shelter, lift weights or be nose deep in a novel.
This article was submitted exclusively to CrystalWind.ca by Jeffery N Thompson.
© 2020 crystalwind.ca. All rights reserved.
---
The information contained on CrystalWind.ca is intended for educational and informational purposes only. Please consult with your healthcare professional before making any dietary or lifestyle changes or taking supplements that may interfere with medications. Any products or information discussed are not intended to diagnose, prevent, treat or cure any illness, disease or lifestyle.
CrystalWind.ca is free to use because of donations from people like you. Please help support us!
Blessings!
Disclaimer Health
All post and information provided within this blog is for educational and informational purposes only, and is not to be construed as medical advice or instruction. No action should be taken solely on the contents of this website. Please consult with your healthcare professional before making any dietary or lifestyle changes or taking supplements that may interfere with medications. Any products or information discussed are not intended to diagnose, prevent, treat or cure any illness, disease or lifestyle. Please consult your physician or a qualified health professional on any matters regarding your health and wellbeing or on any opinions expressed within this website.
CrystalWind.ca does not promote, condone or advocate licit or illicit drug use. CrystalWind.ca cannot be held responsible for material on its website pages, or pages to which we provide links, which promote, condone or advocate licit or illicit drug use or illegal activities. CrystalWind.ca disclaims all warranties with regard to the information included in its pages. In no event shall CrystalWind.ca be liable for any special, indirect or consequential damages in connection with the information contained within these pages or pages to which we provide links.
CrystalWind.ca reserves the right to make changes and improvements to any information contained within these website pages, at any time and without notice and cannot be held responsible for any inconveniences caused by subsequent changes.
CrystalWind.ca makes no warranty, express or implied, including the warranties of merchantability and fitness for a particular purpose, or assumes any legal liability or responsibility for the accuracy, completeness, or usefulness of any information, apparatus, product, or process disclosed, or represents that its use would not infringe privately owned rights.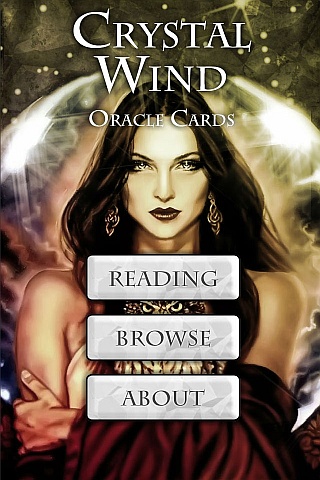 Cut Through The Illusions!
Available On

Spirit Animal Totem Of The Day!
Who is Online Now
We have 1077 guests and no members online
The Rick Simpson Story - Cannabis