Support crystalwind.ca with your donation and help spread spirituality and positivity.
Blessings!
Written by Justine Jones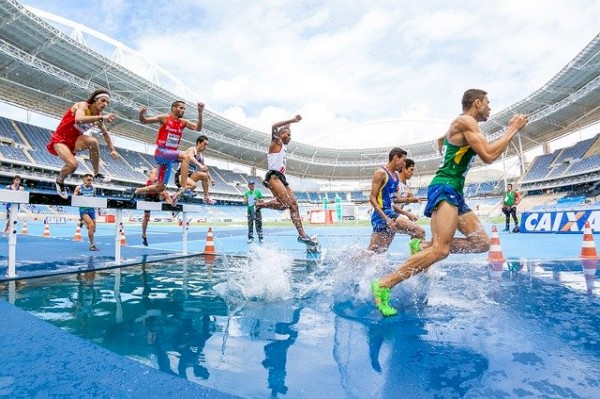 Athletes have to follow the most stringent protocol to preserve their endurance and fitness. Along the way, such individuals have to give up several habits that might influence their bodies negatively. Research studies have highlighted the adverse impact of smoking on cardiovascular and pulmonary health. However, many individuals rely on nicotine or tobacco to cope with the stresses faced by sports professionals. What can athletes do in such cases to ensure they maintain their performance and efficiency? Vaping is a safer, healthier, and more sustainable alternative to smoking. As a result, it allows athletes to enjoy such habits occasionally. Here's a look at everything you need to know about vaping and its benefits for athletes
What is Vaping?
Over the past two decades, research studies highlighted all the harm caused by smoking. As a result, companies tried to introduce healthier and safer alternatives for individuals who don't want to quit smoking. What evolved was the concept of vaping which involves inhaling vapors produced by e-liquids. Unlike smoking, vaping does not lead to the production of new chemical compounds. Studies showed that cigarettes contain over 7000 chemicals and 70 carcinogens. On the other hand, vape pens have a heating coil and vape cartridge that may or may not contain nicotine. As a result, these products allow individuals to control their nicotine consumption effectively.
Vaping involves inhaling the vapors produced by an e-liquid that receives heat from an element or coil that exudes warmth. It makes use of an electric battery to power the heating coil and allows recharging, making it a long-term investment. Since the side effects of vaping are milder and less damaging than smoking, most athletes have switched to these devices. Additionally, the market now offers several e-liquids, vape juice, and carts which do not contain any nicotine. Many manufacturers now produce CBD carts that provide several medicinal and therapeutic benefits.
Can Athletes Benefit from Vaping?
Unlike smoking, vaping creates far fewer toxins as it does not produce new chemical compounds through combustion. As a result, consumers have to inhale less harmful substances, leading to better respiratory and cardiovascular health.
Vaping products containing cannabidiol can help individuals deal with painful symptoms, muscle injuries, and excessive swelling. As a result, athletes can boost their recovery and provide their body with the rest it requires. Additionally, such products also serve as effective muscle relaxants and analgesics that help with muscle growth and repair.
Vape pens and cartridges are a better option when you consider the economic view, as they end up costing less in the long run. Traditional cigarettes might not seem directly expensive, but excessive consumption can add up the total cost significantly. Over time, people end up spending thousands of dollars on such one-time-use products. On the other hand, vape pens are a long-term investment that works out to be less expensive in the long run.
Smoking is a messy habit that leaves your clothes, hands, and accessories stinking and smelling like smoke. If you don't want everyone around you to know you smoke like a chimney, consider switching to vaping. Since these products do not produce any smoke, they are less messy and will not mess up your clothes. Additionally, many of them come in refreshing and pleasant-smelling flavors, ensuring you never have to worry about your odor.
The cannabidiol in vape carts can help athletes rest their tired bodies after strenuous workout sessions and prevent insomnia. Rest is an integral part of any athletic workout as it helps the body recover and repair itself after intensive exercise. Without the required rest, individuals cannot grow their muscles or improve their athletic performance.
At low doses, cannabidiol acts as an effective stimulant, helping individuals focus and concentrate better. As a result, such products can boost the overall efficiency and productivity of athletes. While doing so, it also ensures they remain relaxed, motivated, and positive. Having a clear and calm head allows individuals to perform their best, as stress can lead to more errors.
Intensive exercise can divert the blood away from your stomach, leading to nausea and lightheadedness. The anti-emetic properties of cannabidiol help combat such ill feelings instantly, ensuring athletes enjoy a nutritious and healthy diet. Additionally, such products improve the consumer's appetite, leading to individuals achieving their calorific goals.
As a result, vaping can help athletes deal with their nicotine or tobacco addiction constructively. Quitting cold turkey can produce several physical issues, including headaches, tremors, foot pain, and nausea. These symptoms make it more challenging for individuals to stay clean and increase the chances of remission. As a result, individuals enjoy better odds when they quit gradually by reducing their dependency on such products. Vape pens allow people to do that by providing them more control over their nicotine consumption. Additionally, it also enables users to substitute nicotine with healthier alternatives. Options such as cannabidiol and tetrahydrocannabinol provide several medicinal benefits.
How Can Athletes Incorporate Vaping into Their Lifestyle?
Over the past few years, vaporizers have evolved rapidly, and manufacturers now offer over 5000 different kinds of vape juices. Therefore, everyone can find something that addresses their personal preferences, needs, and requirements. While some contain nicotine, several substitutes these harmful products with cannabidiol, allowing the products to be healthier and more sustainable. The best way to incorporate vaping into an athletic lifestyle is to add it to their post-workout routine. Doing so will help individuals mitigate symptoms of pain, inflammation, and insomnia.
Additionally, athletes and gym enthusiasts should consult a doctor before starting a cannabis-based regimen to prevent adverse drug reactions. Doing so will also help athletes receive guidelines and recommendations for an appropriate dosage limit to maximize the benefits of hemp. If someone suffers from bad respiratory health or asthma, they can enjoy the benefits of cannabidiol by opting for edibles. The market also offers potent oils, tinctures, bath bombs, and pills infused with hemp extracts for such individuals.
Conclusion
As you can see, vape pens can help athletes in several ways by alleviating physical ailments and serving as a healthier alternative. Athletes must maintain strict discipline regarding what they expose their bodies to and refrain from bad habits to improve their performance. Most gym enthusiasts and sports professionals treat their bodies as temples and adopt healthy habits to achieve success in their careers. Vape pens may be the perfect option for such individuals as it allows them to hang onto old habits but do it through healthy ways. These products can complement the exercise routines that athletes follow, helping them boost their athletic performance and aid their recovery. How has vaping helped you transform your sports-based career? Inspire other fitness enthusiasts to live healthier lives by sharing your experiences in the comments below!
Justine Jones:
Justine has devoted her entire professional career and much of her personal life to the study of cannabis and CBD products. She maintains a healthy working relationship with top Cannabis and CBD companies in the US and UK. She loves to write and contributed 200+ articles to many CBD/Cannabis websites.
Header Image source
Sponsored Post Submitted Exclusively to CrystalWind.ca by Justine Jones. © 2021 crystalwind.ca. All rights reserved.
CrystalWind.ca is free to use because of donations from people like you. Please help support us!
Blessings!
Disclaimer Health
All post and information provided within this blog is for educational and informational purposes only, and is not to be construed as medical advice or instruction. No action should be taken solely on the contents of this website. Please consult with your healthcare professional before making any dietary or lifestyle changes or taking supplements that may interfere with medications. Any products or information discussed are not intended to diagnose, prevent, treat or cure any illness, disease or lifestyle. Please consult your physician or a qualified health professional on any matters regarding your health and wellbeing or on any opinions expressed within this website.
CrystalWind.ca does not promote, condone or advocate licit or illicit drug use. CrystalWind.ca cannot be held responsible for material on its website pages, or pages to which we provide links, which promote, condone or advocate licit or illicit drug use or illegal activities. CrystalWind.ca disclaims all warranties with regard to the information included in its pages. In no event shall CrystalWind.ca be liable for any special, indirect or consequential damages in connection with the information contained within these pages or pages to which we provide links.
CrystalWind.ca reserves the right to make changes and improvements to any information contained within these website pages, at any time and without notice and cannot be held responsible for any inconveniences caused by subsequent changes.
CrystalWind.ca makes no warranty, express or implied, including the warranties of merchantability and fitness for a particular purpose, or assumes any legal liability or responsibility for the accuracy, completeness, or usefulness of any information, apparatus, product, or process disclosed, or represents that its use would not infringe privately owned rights.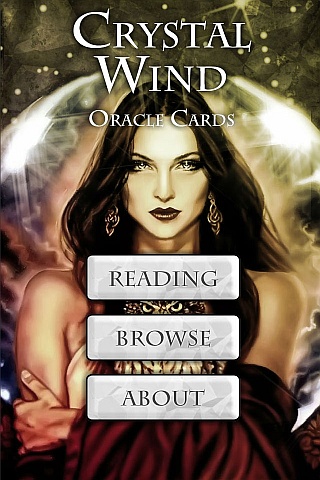 Cut Through The Illusions!
Available On

Spirit Animal Totem Of The Day!
Who is Online Now
We have 1375 guests and no members online
The Rick Simpson Story - Cannabis