Category: Cannabis: Renegade Healer Written by Jessica Smith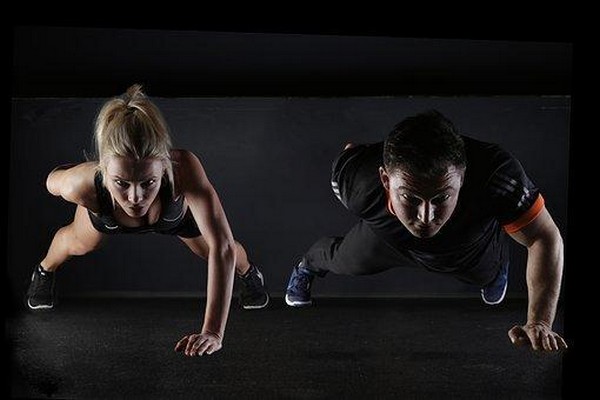 Unless you've just beamed down from Mars, you've most likely heard of cannabidiol, commonly abbreviated as CBD. CBD is the primary extract obtained from the cannabis plant, which accounts for a significant proportion of the plant's medicinal properties.
Cannabidiol is mostly recommended for pain management, thanks to its powerful analgesic properties. In addition to pain, CBD may also help to relieve mental conditions like stress and anxiety, neurological disorders like seizures, gastrointestinal complications like nausea, etc.
How Popular Is Cannabidiol?
Over the years since CBD's potential health benefits were first documented, the compound has mostly been popular in the health and wellness quarters. However, due to its immense medicinal properties, cannabidiol has found its way into various other industries too.
CBD is now a household name in the food and beverage industry, the cosmetics industry, and even the fitness sector. In fitness, professional athletes and workout fanatics use CBD to optimize their performance without experiencing any significant side effects.
However, it's worth noting that for cannabidiol to be effective in keeping you fit, you must ensure that you source it from reliable vendors. Over the years, many companies have established themselves as trustable CBD products suppliers like Eagle Moon Hemp Vertically Integrated farm that handles everything from seed to complete product. It's a great place to begin your search for incredibly effective yet affordable CBD to enhance your performance.
The following are some of the common ways CBD might help to keep you fit.
1. CBD Treats Pain
Pain is part and parcel of any workout experience. That's the fact that every athlete knows even before checking into the gym. Also, the pain has a way of setting us back with our workouts. Not only does pain impair your mental focus, but it also makes it difficult to perform physically intensive exercises.
Thankfully, using CBD before your workouts can make a huge difference in terms of managing workout-related pain. Cannabidiol relieves pain by impacting your endocannabinoid system. It is because of this reason, the lab for hemp processing emphasizes on extracting the right amount and quality of CBD from the plant.
The endocannabinoid system is a complex cell-signaling mechanism whose role includes pain management, relief from anxiety, etc. It comprises endogenous cannabinoids (endocannabinoids) and endocannabinoid receptors, as well as enzymes that play a role in the synthesis and degradation of your endocannabinoids.
One of the ways CBD helps to treat pain is through improving anandamide signaling. Anandamide is a widely-researched endogenous cannabinoid that plays a key role in pain management. CBD improves anandamide signaling by inhibiting the functions of the body's enzymes that synthesize and degrade this endocannabinoid.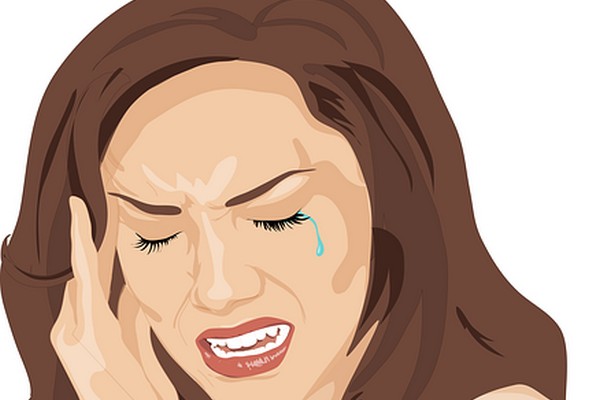 2. CBD Prevents DOMS
The pain experienced during workouts is bad enough. But it pales in comparison to the pain that sets in a few hours after engaging in strenuous exercises, also known as Delayed Onset of Muscle Soreness (DOMS).
Generally, DOMS results from exercise-induced muscle damage and usually occurs between 24 and 72 hours after a physically-intensive workout. It may go away on its own. But in the meantime, it could deal a massive blow to your exercise routine. CBD helps to avoid any DOMS-induced downtimes so that you can stay on top of your workouts.
By consuming CBD immediately after a strenuous workout, you can significantly lower the degree of muscle pain and soreness associated with DOMS. Cannabidiol also escalates recovery from DOMS, ensuring that your workouts suffer no downtimes.
3. CBD Alleviates Inflammation
Inflammation is a result of the body's defenses against injury. When your body detects an injury to your tissues or bones, it releases prostaglandins, bradykinins, and histamines, in an attempt to relieve the inflammation.
As these chemicals are released to the injured tissues, they trigger the leakage of fluids into the target sites, resulting in inflammation. In the case of workouts, inflammation might also result from damage to neurons.
If not addressed with the urgency it deserves, inflammation could derail your workout programs. Cannabidiol works against inflammation by lowering your body's inflammatory messenger activity.
Studies conducted on animals uncovered CBD's ability to trigger apoptosis, which is crucial in preventing inflammation. That explains why medical experts recommend CBD for the treatment of various inflammatory conditions like cancer.
4. CBD Relieves Anxiety
Anxiety is the most common mental disorder. It also happens to be a strong impediment to successful workouts. Even if you're not a professional athlete, feelings of anxiety can wreak havoc on your overall health and wellbeing.
For instance, stress-inducing hormones like cortisol are closely linked to weight gain, which is a top health concern. Anxiety also leads to blood pressure spikes and irregular heartbeats, which are the major risk factors for heart and cardiovascular diseases.
Cannabidiol relieves anxiety by improving your brain's signaling of the 'feel-good' neurotransmitters like serotonin. As it improves serotonin signaling, cannabidiol also mediates the effects of stress hormones. Studies conducted on CBD's antianxiety properties have yielded some positive findings on patients with social anxiety disorder.
If you're a workout freak, treating anxiety using cannabidiol will make you focus on your workouts better. For everyone else, CBD's anxiolytic properties help to keep anxiety and a wide spectrum of other medical conditions at bay.
5. CBD Improves Sleep
Adequate sleep is crucial to the success of any workout. Sleep helps our bodies to heal and repair, while also calming our minds from the worries and cares of our everyday lives.
That said, millions of people around the world grapple with sleep disorders like insomnia. Whether you're a fitness freak or not, using CBD before bedtime can improve your sleep quality and duration.
CBD improves sleep by treating common sleep-related symptoms like post-traumatic stress disorder. Another way CBD improves your sleep is by reducing rapid eye movement (REM) sleep. That ensures fewer dreams, which boosts the quality and duration of your sleep.
Keeping fit is a long-term goal for most people. Unfortunately, most health supplements that promise to optimize your workouts also present annoying side effects. That leaves cannabidiol as the ultimate health and fitness supplement. CBD helps to keep you fit without subjecting you to any severe side effects.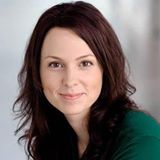 Jessica Smith BIO:
Jessica is a cannabis and health industry consultant who frequently writes about the latest trends in the industry. She has been writing for a long time now. Through her writing, she hopes to influence as many people as possible to help maintain better health and lifestyle.
This article was submitted exclusively to CrystalWind.ca by Jessica Smith.
© 2020 crystalwind.ca. All rights reserved.
The information contained on CrystalWind.ca is intended for educational and informational purposes only. Please consult with your healthcare professional before making any dietary or lifestyle changes or taking supplements that may interfere with medications. Any products or information discussed are not intended to diagnose, prevent, treat or cure any illness, disease or lifestyle.
---
CrystalWind.ca is free to access and use.
Please support us with a small gift of $11.11 or $22.22 or $33.33.
CrystalWind.ca does not promote, condone or advocate licit or illicit drug use. CrystalWind.ca cannot be held responsible for material on its website pages, or pages to which we provide links, which promote, condone or advocate licit or illicit drug use or illegal activities. CrystalWind.ca disclaims all warranties with regard to the information included in its pages. In no event shall CrystalWind.ca be liable for any special, indirect or consequential damages in connection with the information contained within these pages or pages to which we provide links.
CrystalWind.ca reserves the right to make changes and improvements to any information contained within these website pages, at any time and without notice and cannot be held responsible for any inconveniences caused by subsequent changes.
CrystalWind.ca makes no warranty, express or implied, including the warranties of merchantability and fitness for a particular purpose, or assumes any legal liability or responsibility for the accuracy, completeness, or usefulness of any information, apparatus, product, or process disclosed, or represents that its use would not infringe privately owned rights.
Disclaimer
All post and information provided within this blog is for educational and informational purposes only, and is not to be construed as medical advice or instruction. No action should be taken solely on the contents of this website. Please consult with your healthcare professional before making any dietary or lifestyle changes or taking supplements that may interfere with medications. Any products or information discussed are not intended to diagnose, prevent, treat or cure any illness, disease or lifestyle. Please consult your physician or a qualified health professional on any matters regarding your health and wellbeing or on any opinions expressed within this website.
Spirit Animal Totem Of The Day!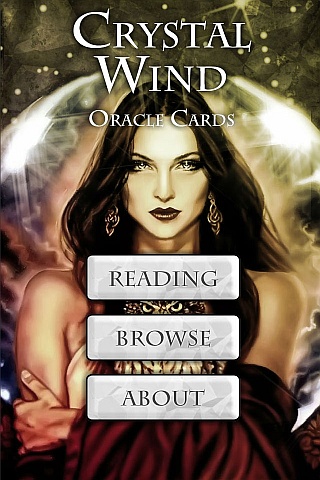 Cut Through The Illusions!
Who is Online Now
We have 1359 guests and no members online
The Rick Simpson Story - Cannabis